Are You Maximizing Your Investment with HubSpot?
Work with Raka's experts to make the most of your HubSpot tools.
As a diamond HubSpot solutions partner, Raka can help you get the most out of your HubSpot portal to support your business goals. Our comprehensive HubSpot audit is available for $4,500 to help businesses gain an edge over the competition.
By working with Raka, you will learn about opportunities you have to improve HubSpot practices and tool use to capture more leads, nurture more prospects, and convert those prospects into more customers. Raka will analyze your HubSpot account for:
HubSpot portal implementation
Use of automation and workflows
Lead scoring and service support
Email and landing page best practices
Lead capturing performance
Permissions and security
Sales pipeline best practices
Tracking and reporting
...Along with a long list of other key HubSpot reviews
During this engagement with Raka, we will audit your account and provide you a documented list of actionable findings your team can use to maximize your investment with HubSpot. At the end, we will present our findings and walk you through our recommendations for how to reach your goals with HubSpot.
Book a time below to speak with Raka partner Brian DeKoning and get started!
Clients who work with Raka get more traffic, more leads, and more revenue.
Leads
+171%
increase in leads.
Conversions
+800%
increase in conversions on landing pages.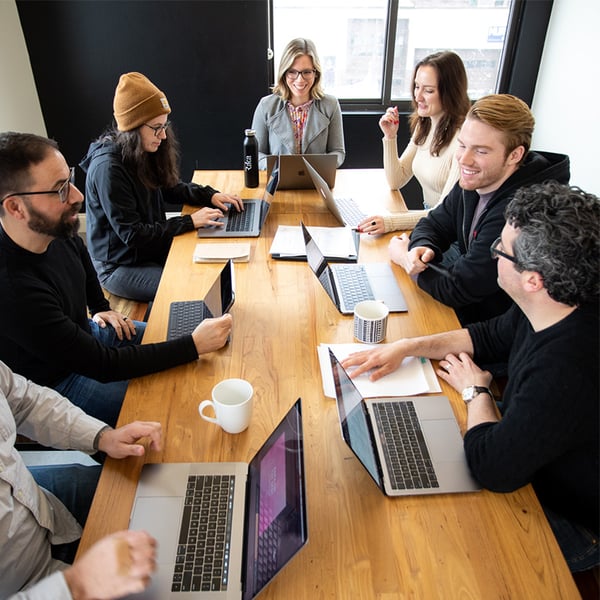 "Raka is one of our premier HubSpot Partner agencies, and they embody the idea that being helpful marketers means being helpful humans. Raka gets amazing results for their clients with this approach and we're proud to have them as HubSpot Partners."
Brian Halligan, HubSpot CEO & founder