Are You Maximizing Your Investment in HubSpot?
Find Out What a Hubspot Audit Could Do for You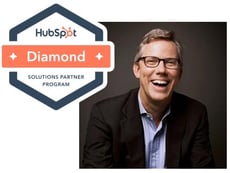 "Raka is one of our premier HubSpot Partner agencies, and they embody the idea that being helpful marketers means being helpful humans. Raka gets amazing results for their clients with this approach and we're proud to have them as HubSpot Partners."
Brian Halligan, HubSpot CEO & founder
Clients who work with Raka get more traffic, more leads, and more revenue.
Traffic
+19%
increase in two quarters in traffic from social media.
EMAIL
+123%
increase in traffic from email marketing.
LEADS
+171%
increase in leads.
Conversions
+800%
increase in conversions on landing pages.