Use Our Free Website Grader Tool
Improve Your Website Performance
and
Start Driving More Traffic to Your Site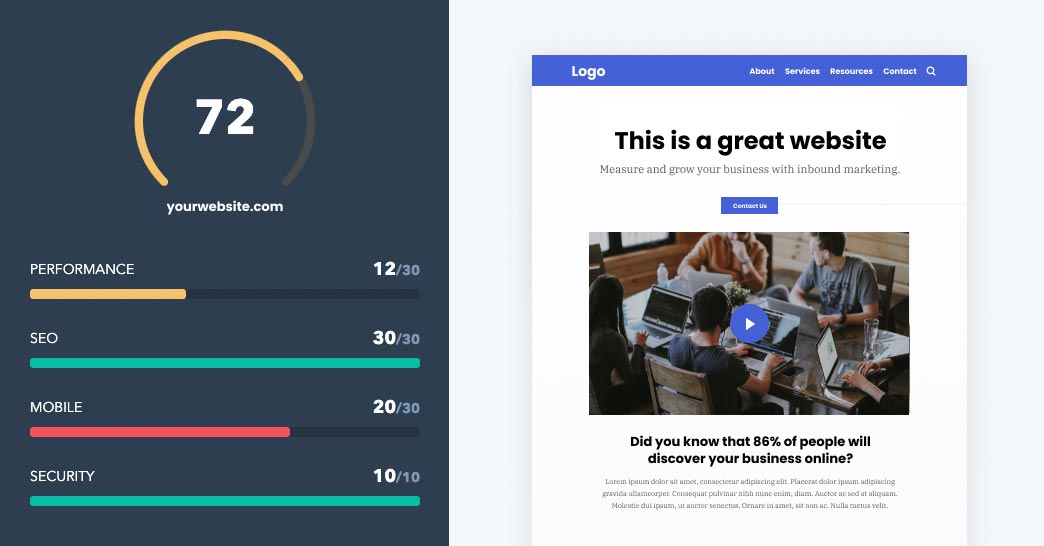 Did you know that 86% of people will discover your business online?
This is why it's important to invest in your website. You've probably already spent time creating beautifully designed graphics and optimizing your site's content to grow your business. But when looking at the site as a whole, understanding its overall performance can feel like an impossible task. Our website grader will help you understand exactly where your website excels and where it might need a little help.
In addition to providing an overall score, this free tool will look at multiple aspects of your website and give you insight into areas such as:
Performance—page speed, load time, page sizes, and more
Search Engine Optimization (SEO)
Design
and Security
From there, you'll have the option to meet with our team of digital marketing and web development experts to receive actionable next steps to improve your website based on your scores.
Sign up to see how your website is performing and learn about improvements you can make to give your business an edge over the competition.